Salahuddin Ayyubi: The Conqueror of Jerusalem
The decisive victor of Jerusalem
Al Balagh is offering an extraordinary course on the Iconic Muslim ruler, commander of Islam, Salahuddin Ayyubi رَحِمَهُ ٱللَّٰهُ. This course will explore the life, characteristics and contributions of Sultan Salahuddin Ayyubi and the Muslim community under his rule in detail. It will examine the key political events in chronological order, administration and the social structure under the Ayyubid dynasty. .
This course will examine the beginning of Crusades, its causes and Muslims' response to the challenges brought by it. It will cover the noble characteristics of Salahuddin رَحِمَهُ ٱللَّٰهُ, establishment of Ayyubid dynasty, Beliefs ('Aqeedah) of the Ayyubid State, The Ayyubid State System (Administration, Social Structure, Military, Education, Economic Reforms, Expenditure), Salahuddin al-Ayubi's رَحِمَهُ ٱللَّٰهُ Efforts to Unite the Muslims and his death.
Students will learn about the events of the battle of Hattin, conquest of Jerusalem, restoration of Jerusalem in detail with the subject expert, Ustadh Ovamir Anjum. We will briefly analyse the relationship between Ayyubids and Abbasids, third Crusade and role of the Ulama al-deen in Salahuddin' s رَحِمَهُ ٱللَّٰهُ conquests.
This course is suitable for everyone interested in learning the life of Salahuddin Ayyubi and the Golden History of Islam under his reign.
(Director, Centre for Islamic Studies and Civilisation | Faculty of Arts and Education)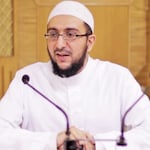 Dr. Uthman Lateef
(Senior Researcher and Instructor, Sapience Institute, UK)

Saturdays, 4:00 PM- 05:30 PM (London, UK)

Video Recordings Available
Enrol Now
Starts on 15th October 2022
Course Fee:
Pay in Full: £89.99 £49.99
Pay in 6 installments: £14.99 £9.99
(Providing upto 50% scholarship on this Course)
Deadline:
29th October 2022
Al Balagh Scholarship
AlBalagh Scholarship is available for learners who cannot afford the fee.
Dr. Uthman Lateef
(Senior Researcher and Instructor, Sapience Institute, UK)
(Director, Centre for Islamic Studies and Civilisation | Faculty of Arts and Education)
Introduction the Course & Informal Teaching Session
Wisdom of Noor ad-Deen رَحِمَهُ ٱللَّٰهُ and the Fatimid State
Establishment of Ayyubid Dynasty Beginning Background
The Noble Characteristics of Salahuddin رَحِمَهُ ٱللَّٰهُ
Beliefs ('Aqeedah) of the Ayyubid State
The Ayyubid State System – Part 1
The Ayyubid State System – Part 2
Salahuddin al-Ayubi's رَحِمَهُ ٱللَّٰهُ Efforts to Unite the Muslims
The Conquest of Jerusalem
Struggle between Salahuddiin and Richard the Lion Hearted
Presence of the Scholars in Salahuddin' s رَحِمَهُ ٱللَّٰهُ conquests
The Third Crusade and the Death of Salahuddin رَحِمَهُ ٱللَّٰهُ
Course Overview
Salahuddin, one of the most celebrated of Muslim soldiers, was a man who shaped history with his determination. Apart from his renowned accomplishments in evicting the Crusaders from Palestine and Syria, he achieved heights in binding a united Islamic body, free of internal issues, which offered the Muslims with a brief period to dominate global events. It was the generation of Salahuddin that not only recaptured Jerusalem, but also laid the foundation of an Islamic Empire in India and briefly contained the Crusader advances in Spain and North Africa.
Based on the rich blend of Arabic and European sources, this is a comprehensive course on the legendary warrior, vividly describing the persistent actions of his life and discovering its aftermath through culture and politics all the way to the present day. When Sultan Salahuddin recaptured Jerusalem from the Crusaders in 1187, returning the Holy City to Islamic nation, he sent shockwaves throughout Christian Europe and the Muslims in East that reverberate today.

After the victory and conquest of Jerusalem, Sultan Salahuddin Ayyubi entered the city and portrayed the true image of Islam to the world by setting an example of tolerance, humanity and justice which made even his enemies, his admirers. The course will briefly examine how the events which took place after the siege of Jerusalem in 1187 made Sultan Salahuddin Ayyubi a champion of Human Rights in an era where there was no concept of Humanitarian Laws. Salahuddin, in his magnanimity, made the most generous terms of surrender to the enemy.

Course Objectives
Learn about the life and characteristics of Salahuddin Ayyubi.

Examine the establishment of the Ayyubid dynasty..

Analyse the development of various departments under Sultan Salahuddin.

Learn about his efforts in uniting the Muslim ummah.

The global political position of the Islamic state in the world under Ayyubids.
Frequently Asked Questions
Are Al Balagh courses recognised or accredited?
Al Balagh courses do not provide an externally accredited or recognised qualification. Our own expert team works at the course content. With over 5000+  learners, we are continuously growing and our vision is to make Al Balagh qualifications renowned worldwide through our expert team, without seeking formal accreditation or recognition from external institutional bodies.
How is this online course structured?
Our online course comprises live interactive online sessions, pre-recorded videos, online course material that include, presentations, reading material & online learning activities. Students may ask questions and get their doubts cleared from their respective lecturers, if any.  Our dedicated academic support team will assist you as required.
When will I have access to the online course material?
Upon successful enrollment, you will get access to myAlBalagh (our online learning portal) within 24 hours.
Will I get notification for live sessions?
All students will receive notification for their course live sessions via email and/or course WhatsApp group. You may also check the Course Schedule tab on your dashboard after logging in on our website or Mobile App.
Is it mandatory to attend live sessions?
We always encourage attending live sessions among students, but it is not compulsory for technical course progress of the students.
I missed a live session. Can I get the video recordings?
If you are unable to attend a live session or have missed it, you can view recorded sessions on your course dashboard. You can access all the completed Recordings, PPT and assessments anytime.
Can I download the recordings and watch it offline?
You can download recordings and PPT of the course sessions from the myAlBalagh mobile App for all the enrolled courses.The recordings will be available for students after 48 hours of the live session.
Do I get marks for watching course recordings and presentations?
There are no additional marks for watching the course recordings. Only the module Assessments and the final exam add up to the final score.You can check the individual scores of your Assessments under the Progress tab of myAlBalagh.
I have doubts but I cannot attend the live session. Any other way to ask my questions?
You can discuss your doubts  via Course WhatsApp Group dedicated for student discussion or access the Discussion board  on myAlBalagh. It is a platform for you to ask questions, discuss and get your doubts cleared.
When will the final exam be held?
The Final Exam will be held at the end of the course and will be a graded and timed exam.
How do I interact with my classmates?
You can interact with your classmates on our Whatsapp Group exclusive for the course students. Furthermore, you can use the Discussion Board to connect with other course students as well.
How long will I have access to the online course?
You will have access to the online course content for up to 2 years. If you want lifetime access, contact our admin team via Email at [email protected].
I am facing trouble signing into the "myAlBalagh" Online Student portal. What should I do?
In case you find any trouble accessing your account, then please contact us immediately. Our dedicated support team will ensure that your problem gets resolved at the earliest.
How can I apply for the Al Balagh Scholarship?
Al Balagh Academy values seekers of knowledge more than anything. Please visit our here to apply for a scholarship. Our team will assess your application and respond in 2-3 working days.