Islamic Psychology And Counselling – Level 1
Considering the current financial crisis in the UK and around the world, we are willing to provide scholarships up to 100% for the passionate seekers of Islamic knowledge who are unable to afford the fee, making it easy for you to achieve your goal.
Al Balagh is offering Islamic Psychology and Counselling innovative online course in collaboration with IHSAAN (A dedicated Islamic Psychological Therapy Service). It is a comprehensive course on a faith-based theoretical understanding of Human Psychology from the perspective of Islam.
Students will develop a fundamental understanding of multiple mental health difficulties and the psychological approach required to help people suffering through the same, within the Islamic framework. Furthermore, the course develops mentoring and counselling skills among students and enables them to provide better spiritual and psychological support for the well-being of people in diverse communities. The course will be taught by leading Muslim Clinical Psychologists, Psychotherapists and Counsellors from IHSAAN. IHSAAN is a certified clinic of the International Association of Islamic Psychology.
Professor Abdur Rasjid Skinner
(Clinical Director, BA(Dunelm), MSc, FRAI, C Psychol, AFBPsS)
Dr Mahbub Khan
(Consultant Clinical Psychologist. BSc (Hons), C Psychol, AFBPsS)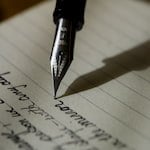 Dr. Majid Saleem
(Consultant Clinical Psychologist)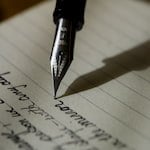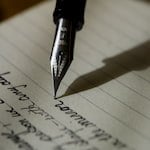 Aishah Kiran
(Service Development Co-ordinator, BSc (Hons))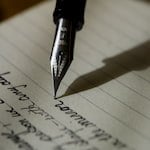 Saturday, 2 PM -4 PM (London , UK)

Video Recordings Available
Enrol Now
Starts on 6th January 2024
Course Fee
Pay in Full: £119.99 £99.99
(We are providing 15% Early bird offer on this Course)
Pay in 4 Installments: £24.99
Registration Deadline:
5th January 2024
Al Balagh Scholarship
AlBalagh Scholarship is available for learners who cannot afford the fee.
(Consultant Clinical Psychologist. BSc (Hons), PGCE, PG Cert, D Clin Psy (Doctorate in Clinical Psychology), C Psychol, AFBPsS)
Dr Majid Saleem
(Consultant Clinical Psychologist)
Aishah Kiran
(Service Development Co-ordinator, BSc (Hons))
Introduction to Islamic Counselling & Overview of Islamic Psychology
Islamic Psychology: The Islamic Model of the Self

Counselling and Listening Skills: Active Listening and Empathy
Active Listening
Stress, Anxiety and Depression
Marriage and Family Issues
Pregnancy, Miscarriage, Postnatal Depression
Understanding Psychosis from an Islamic perspective
Reflection on the Course and Putting Out New Skills into Practice

The Islamic Psychology and Counselling course has been designed by leading Muslim Psychological Therapists who have a keen understanding of the primary psychological challenges faced by our diverse Muslim Communities. The course covers the following topics that will enable one to develop a comprehensive understanding of the mental health challenges faced by the Muslim community from an Islamic perspective.
Introduction to Islamic Counselling & Overview of Islamic Psychology
Islamic Psychology: The Islamic Model of Self
How to Work With Clients Within an Islamic Framework
Counselling & Listening Skills; Active Listening & Empathy
Anger Management
Stress, Anxiety & Depression
Jinn & Black Magic
Marriage and Family Issues
Pregnancy, Miscarriage & Postpartum Depression

The course aims to provide an introduction to Islamic Psychology and an understanding of a wide variety of psychological difficulties within an Islamic framework. The course aims to support the development of skills in the wider Muslim community to enable the adequate provision of support to individuals in psychological distress. The course will help orientate to the philosophy and methodology of psychology from an Islamic perspective. The course will present a faith-based theoretical understanding of psychological well-being and support the development of good counselling skills in the community. Furthermore, it will suggest practical ways of working with mentally distressed individuals and help understand where a specialist referral may be required.

Read more
The Key Aims And Objectives Of The Course Are To:
Identify and describe the Islamic model of the Self.
Distinguish culturally relative factors from universal factors in Western Psychology.
Describe the therapeutic relationship from an Islamic perspective.
Develop counselling skills within an Islamic framework in supporting people with psychological distress
Recognise the role of Jinn disturbance and black magic in relation to psychological distress
Understand Islamic psychological principles in helping those in distress, using case studies.
A forum and interpersonal contact between the Muslim public, Psychologists, psychotherapists, counsellors and Muslim Scholars (Ulamaa) and other expert academics, in order to build a network of support and resource for the future.
Learning Outcomes
By The End Of This Unique Course, The Students Will:
Become better informed about Islamic Psychology and psychological distress within an Islamic framework with theoretical knowledge and practical skills.
Understand where people require specialist intervention and support.
Get the opportunity to discuss challenging questions with a team of Psychology experts.
Frequently Asked Questions
Are Al Balagh courses recognised or accredited?
Al Balagh Islamic Psychology and Counselling – Level 1 is an externally accredited by CPD.
How is this online course structured?
Our online course comprises live interactive online sessions, pre-recorded videos, online course material that include, presentations, reading material & online learning activities. Students may ask questions and get their doubts cleared from their respective lecturers, if any. Our dedicated academic support team will assist you as required.
When will I have access to the online course material?
Upon successful enrollment, you will get access to myAlBalagh (our online learning portal) within 24 hours.
Will I get notification for live sessions?
All students will receive notification for their course live sessions via email and/or course WhatsApp group. You may also check the Course Schedule tab on your dashboard after logging in on our website or Mobile App.
Is it mandatory to attend live sessions?
We always encourage attending live sessions among students, but it is not compulsory for technical course progress of the students.
I missed a live session. Can I get the video recordings?
If you are unable to attend a live session or have missed it, you can view recorded sessions on your course dashboard. You can access all the completed Recordings, PPT and assessments anytime.
Can I download the recordings and watch it offline?
You can download recordings and PPT of the course sessions from the myAlBalagh mobile App for all the enrolled courses.The recordings will be available for students after 48 hours of the live session.
Do I get marks for watching course recordings and presentations?
There are no additional marks for watching the course recordings. Only the module Assessments and the final exam add up to the final score.You can check the individual scores of your Assessments under the Progress tab of myAlBalagh.
I have doubts but I cannot attend the live session. Any other way to ask my questions?
You can discuss your doubts via Course WhatsApp Group dedicated for student discussion or access the Discussion Board on myAlBalagh. It is a platform for you to ask questions, discuss and get your doubts cleared.
When will the final exam be held?
The Final Exam will be held at the end of the course and will be a Graded And Timed Exam.
How do I interact with my classmates?
You can interact with your classmates on our Whatsapp Group exclusive for the course students. Furthermore, you can use the Discussion Board to connect with other course students as well.
How long will I have access to the online course?
You will have access to the online course content for up to 2 years. If you want lifetime access, contact our admin team via Email at [email protected].
I am facing trouble signing into the "myAlBalagh" Online Student portal. What should I do?
In case you find any trouble accessing your account, then please contact us immediately. Our dedicated support team will ensure that your problem gets resolved at the earliest.
How can I apply for the Al Balagh Scholarship?
Al Balagh Academy values seekers of knowledge more than anything. Please visit  here to apply for a scholarship. Our team will assess your application and respond in 2-3 working days.