Islamic Family Law – Level 1
    Exploring the Most Challenging Areas of Islamic Family Law in a Globalized World including an analysis of the application of Islamic family law to the Western legal systems and how Sharia Councils can be accommodated in secular democratic countries. A Must-Attend online course for Solicitors, Lawyers, Ulama, Muftis, Imams, Judges, Law Students, Family Counsellors and Research Scholars.
Shaykh Mustaqeem Shah
(Lecturer, Al Balagh Academy, UK)

Sundays 04:00PM - 05:30PM BST

Video Recordings Available
Enrol Now
Starts on 27th June 2021
Course Fee
Pay in Full: £69.99 £34.99 (Considering the prevalent situation due to COVID-19, we are providing a 50% scholarship on this Course)

Pay in 4 Installments:£17.49 £8.75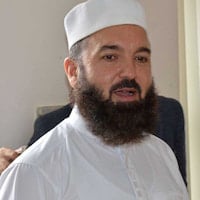 Shaykh Mustaqeem Shah
(Lecturer, Al Balagh Academy, UK)
Islamic Jurisprudence – An Overview
The Contract of Marriage ('aqd al-Nikah) – Islamic Classical Perspective
The Institution of Marriage – Contemporary Issues
Dissolution of Marriage -Contemporary Issues
Child Custody and Welfare – Classical Islamic Law and Contemporary Muslim World
Law Reform in the Muslim World – Key Legislations and Key Issues
Ijtihad, Ulama and Muslim Governments
The course aims to set the formation and development of Islamic Law in an historical context and gives students an understanding of the core sources of Islamic law. The course will illustrate the plurality of thought, custom and application of law within Muslim communities and introduce students to the critical discourse on this subject. The course will examine the institution of marriage in Islam to give students a clear grasp of the requirements for a valid marriage contract in Islamic law and will encourage students to look at the law of marriage from a comparative perspective, look at the influence of customary practice and examine the issues such as polygamy, consent, forced marriage and child marriage.
The course will present an in depth analysis of dissolution of marriage from Islamic perspective by providing students with a sound understanding of the Islamic law on dissolution of marriage and encourage them to engage with wider cultural, sociological and political issues surrounding the dissolution of marriage for Muslims today and introduce them to ideas about how such Qur'anic verses might be codified in modern legal systems.Following on from the discussion regarding marriage and modes of dissolution, the course will take you into an area of Islamic law that regulates the relationship between parents and children, the rights of children to an identity, support and maintenance and the right to inherit from parents.
Drawing upon the concepts and normative framework of the earlier part of the course, the course will analyse the extent to which these principles of Islamic family law find a place in the legislation of contemporary Muslim jurisdictions. It uses examples of law reform from South-Asian Muslim jurisdictions and Gulf Countries.
The course will also discuss the contemporary issues which Muslims face, particularly Muslim living in the Western countries such as in the UK, USA, Canada, South Africa or Muslims living in India. The course attempts to compare civil and Islamic procedures of marriage and divorce and analyses the extent to which the Islamic law could be applied in the western or Non-Muslim countries. The course will also discuss key International conventions and resolutions, Key UK legislations and key Case laws that may have direct impact on Islamic family law.
The course will present Islamic guidelines for solicitors, judges, and those who are engaged in this profession. Read more
Course Aims and Objectives
To enable an understanding of and engagement with the theoretical discourse regarding Islamic law and to provide students with an insight into the way Islamic law operates, i.e. the various juristic tools used to deduct Islamic law.
To enable an understanding of the development of the principal sources of Islamic law in the area of family rights and their incorporation into state legislation and their application in Muslim family law.
To delve into the classical discussion on the formation of the marriage contract and the various ways "Nikah" can be dissolved in a contemporary context.
To enable a critical and context-based analysis of issues relating to legal reform in the Muslim world, identifying principles of Islamic family law in the legislation of various Muslim countries covered in the course an examination of the application of Islamic family law in diasporic communities using the United Kingdom and India as case studies.
To enhance the understanding of child rights, welfare and child custody from Islamic perspective.
To provide an in-depth analysis of Sharia councils and Muslim Arbitration Tribunals in the Western Countries.
To enable an understanding of International Human Rights, United Nation Resolutions and Key UK legislations against the discrimination of women and their implications on Muslim family law.
To provide Islamic guidelines for solicitors, barristers and Judges.
Read more
Learning Outcomes
Upon Completion Of This Course, The Students Will:
Appreciate the ways Islamic law are developed and applied to Muslim family law.
Grasp the various conditions that need to be fulfilled for the validity of an 'aqd al-Nikah – a marriage contract.
Understand the various avenues that leads to the dissolution of an 'aqd al-nikah".
Examine THE cultural, sociological and political issues surrounding the marriage and dissolution of marriage for Muslims today.
Equip themselves in delving into the intricacies of parents and children relations, especially after the dissolution for a marriage based on classical jurisprudence.
Frequently Asked Questions
Are Al Balagh courses recognised or accredited?
Al Balagh courses do not provide an externally accredited or recognised qualification. Our own expert team works at the course content. With over 5000+  learners, we are continuously growing and our vision is to make Al Balagh qualifications renowned worldwide through our expert team, without seeking formal accreditation or recognition from external institutional bodies.
How is this online course structured?
Our online course comprises live interactive online sessions, pre-recorded videos, online course material that include, presentations, reading material & online learning activities. Students may ask questions and get their doubts cleared from their respective lecturers, if any.  Our dedicated academic support team will assist you as required.
When will I have access to the online course material?
Upon successful enrollment, you will get access to myAlBalagh (our online learning portal) within 24 hours.
Will I get notification for live sessions?
All students will receive notification for their course live sessions via email and/or course WhatsApp group. You may also check the Course Schedule tab on your dashboard after logging in on our website or Mobile App.
Is it mandatory to attend live sessions?
We always encourage attending live sessions among students, but it is not compulsory for technical course progress of the students.
I missed a live session. Can I get the video recordings?
If you are unable to attend a live session or have missed it, you can view recorded sessions on your course dashboard. You can access all the completed Recordings, PPT and assessments anytime.
Can I download the recordings and watch it offline?
You can download recordings and PPT of the course sessions from the myAlBalagh mobile App for all the enrolled courses.The recordings will be available for students after 48 hours of the live session.
Do I get marks for watching course recordings and presentations?
There are no additional marks for watching the course recordings. Only the module Assessments and the final exam add up to the final score.You can check the individual scores of your Assessments under the Progress tab of myAlBalagh.
I have doubts but I cannot attend the live session. Any other way to ask my questions?
You can discuss your doubts  via Course WhatsApp Group dedicated for student discussion or access the Discussion board  on myAlBalagh. It is a platform for you to ask questions, discuss and get your doubts cleared.
When will the final exam be held?
The Final Exam will be held at the end of the course and will be a graded and timed exam.
How do I interact with my classmates?
You can interact with your classmates on our Whatsapp Group exclusive for the course students. Furthermore, you can use the Discussion Board to connect with other course students as well.
How long will I have access to the online course?
You will have access to the online course content for up to 2 years. If you want lifetime access, contact our admin team via Email at [email protected].
I am facing trouble signing into the "myAlBalagh" Online Student portal. What should I do?
In case you find any trouble accessing your account, then please contact us immediately. Our dedicated support team will ensure that your problem gets resolved at the earliest.
How can I apply for the Al Balagh Scholarship?
Al Balagh Academy values seekers of knowledge more than anything. Please visit our here to apply for a scholarship. Our team will assess your application and respond in 2-3 working days.