Al Balagh Muslim Leadership Training – Level 1
Be an inspiration to others with confidence, skills and the know-how.
The Muslim Leadership Training Level-1 has been specially designed with the strategic aim to provide a foundation for practical knowledge, skills and tools required for emerging change-makers, spiritually well-versed and forward-thinking leaders, who can confidently guide and lead people, and create long-lasting impact across economic, juridical, social and political spheres of life.
The goal of this course is to produce a new empowered generation of Global Muslim leaders who have the skills, values, spiritual insight and understanding of how to effect change for the betterment of society no matter what field, organisation or area of work they go into.
The Muslim Leadership training – Level 1 is open for students who would like to embrace, enhance and develop their change-making and leadership capacity; who believe in the power of solidarity, community and organising; who have a keen interest in exploring servant leadership, mentorship and understanding new and innovative ways of powerfully navigating difficult conversations.Successful students will get the opportunity to be promoted directly to the Level 2 of this training programme.
Dr Rafaqat Rashid
(Academic Director, Al Balagh Academy, UK)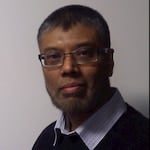 Ustadh Kaushar Tai
(Management and Training Consultant at Aksaa Ltd,UK)


Saturdays, 11:00AM - 12:30PM BST || 3:00PM - 4:00PM BST

Video Recordings Available
Enrol Now
Starts on 12th June 2021
Course Fee
Pay in 4 Installments: £19.99 £9.99 Per Month for 4 months

Registration Deadline
Al Balagh Scholarship
AlBalagh Scholarship is available for learners who cannot afford the fee.
Dr Rafaqat Rashid
(Academic Director, Al Balagh Academy, UK)
Ustadh Kaushar Tai
(Management and Training Consultant at Aksaa Ltd,UK)
Introduction and Defining Islamic Leadership
Prophetic Leadership and Spirituality
Personal Attributes of Muslim Leaders and Islamic Leadership
Spirituality , Values, Self- Esteem and Well- Being
Styles of Leadership and Islamic Conduct
Muslim Leadership and Western Society
Transfer and Succession – Islamic Perspective
The Al Balagh Muslim Leadership and Training Programme is designed for those who are interested in becoming, or are presently working as, mid-level and senior managers and leaders in Islamic organisations, Islamic institutions, Madaris, Islamic schools, Masajid or other Islamic organisations, in a variety of global contexts. Drawing on internationally-based research, the course offers a critical and cultural understanding of leadership as a socially constructed and ethical practice.In a globally connected and rapidly changing world, Islam offers each individual the best chance of navigating towards the paradise.

In a globally connected and rapidly changing world, Islam offers each individual the best chance of navigating towards the paradise. In this course, you'll explore the opportunities and challenges that Muslim leaders face as they are given greater autonomy to have a positive impact on pupils and their followers/students.

The course aims to provide theoretical and introduce to case-based practical advice on some of the most common issues for Muslim leaders. The course will address issues and skills related to good leadership related to many areas of work i.e. leading an Institute, organisation, a project, programme or just generally the community. The course will address some fundamental questions affecting leaders today and teach you how to use a number of very powerful tools to enable your effective working. Read more
Course Objectives
The Al Balagh Muslim Leadership Training program is an educational programme, with the sole purpose of empowering Muslim leaders to achieve their best, in dealing with their daily affairs and serving their communities, both Muslim and non-Muslim. Whether you lead in an Islamic institute, charity, or any kind of organisation. The Al Balagh Muslim Leadership Training programme will teach and train you on a number of extremely important theories and a few skills which will combine Islamic values and important lessons from the Qur'an and Sunnah and couple them with some of the most skillsets .
Learning Objectives
The Course Will Focus On Five Themes:
Providing a clear-cut understanding of historical relevance, concepts, issues, challenges which western Muslim communities are faced with.
Critically exploring Muslim identity with a greater focus on its relationship with spirituality, socio-economic, social justice and status quo.
Imparting the theoretical approaches to organizing and communications skills to effectively lead and be a more influential leader.
Empowering students to build programs and networks of compassion, justice and resilience and create long-lasting impact across economic, judicial, social and political spheres of life.
Offering opportunities to learn from experienced thought-leaders, crafting out ways to deal with challenges, applying Islamic values, principles in accordance to the Quran and Sunnah of the Prophet (PBUH).
Learning Outcomes
By The End Of This Unique Course, The Students Will Be Able To:
Describe the Islamic perspective to good leadership.
Understand basic principles of leadership skills and how to apply them for real, using some of the most effective toolkits.
Gain knowledge and practical understanding of leadership styles
Develop an ability to be efficient and have high impact on others using mindtools
Understand how you can be the best that you can be using the best knowledge and tools out there.
Benefit from the opportunity to reflect on and challenge your professional experience.
There will be two different class timings on alternate Saturdays:
Ustadh Kaushar Tai: Saturdays, 11:00AM – 12:30PM BST
Dr Rafaqat Rashid: Saturdays, 3:00PM – 4:00PM BST
Frequently Asked Questions
Are Al Balagh courses recognised or accredited?
Al Balagh courses do not provide an externally accredited or recognised qualification. Our own expert team works at the course content. With over 5000+  learners, we are continuously growing and our vision is to make Al Balagh qualifications renowned worldwide through our expert team, without seeking formal accreditation or recognition from external institutional bodies.
How is this online course structured?
Our online course comprises live interactive online sessions, pre-recorded videos, online course material that include, presentations, reading material & online learning activities. Students may ask questions and get their doubts cleared from their respective lecturers, if any.  Our dedicated academic support team will assist you as required.
When will I have access to the online course material?
Upon successful enrollment, you will get access to myAlBalagh (our online learning portal) within 24 hours.
Will I get notification for live sessions?
All students will receive notification for their course live sessions via email and/or course WhatsApp group. You may also check the Course Schedule tab on your dashboard after logging in on our website or Mobile App
Is it mandatory to attend live sessions?
We always encourage attending live sessions among students, but it is not compulsory for technical course progress of the students.
I missed a live session. Can I get the video recordings?
If you are unable to attend a live session or have missed it, you can view recorded sessions on your course dashboard. You can access all the completed Recordings, PPT and assessments anytime
.
Can I download the recordings and watch it offline?
You can download recordings and PPT of the course sessions from the myAlBalagh mobile App for all the enrolled courses.The recordings will be available for students after 48 hours of the live session.
Do I get marks for watching course recordings and presentations?
There are no additional marks for watching the course recordings. Only the module Assessments and the final exam add up to the final score.You can check the individual scores of your Assessments under the Progress tab of myAlBalagh.
I have doubts but I cannot attend the live session. Any other way to ask my questions?
You can discuss your doubts  via Course WhatsApp Group dedicated for student discussion or access the Discussion board  on myAlBalagh. It is a platform for you to ask questions, discuss and get your doubts cleared.
When will the final exam be held?
The Final Exam will be held at the end of the course and will be a graded and timed exam.
How do I interact with my classmates?
You can interact with your classmates on our Whatsapp Group exclusive for the course students. Furthermore, you can use the Discussion Board to connect with other course students as well.
How long will I have access to the online course?
You will have access to the online course content for up to 2 years. If you want lifetime access, contact our admin team via Email at [email protected]
I am facing trouble signing into the "myAlBalagh" Online Student portal. What should I do?
In case you find any trouble accessing your account, then please contact us immediately. Our dedicated support team will ensure that your problem gets resolved at the earliest.
How can I apply for the Al Balagh Scholarship?
Al Balagh Academy values seekers of knowledge more than anything. Please visit our here to apply for a scholarship. Our team will assess your application and respond in 2-3 working days.