Muslim Chaplaincy and Islamic Counselling – Level 1
Muslim Chaplaincy and Islamic Counselling – Level 1
The course provides students with an opportunity to learn, understand and acquire the set of skills that are required for the role of a chaplain. The course uses a practical, spiritual and psychological approach, focused on key features of Muslim chaplaincy, covering a range of subjects that come in handy in one's career as a chaplain.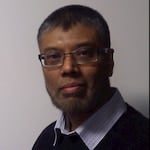 Ustadh Kaushar Tai
(Management and Training Consultant at Aksaa Ltd,UK)
Shaykh Yunus Dudhwala
(Head of Chaplaincy and Bereavement Services, Barts Health NHS Trust, UK)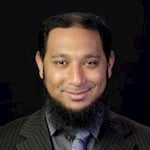 Dr Muhammad Mansur Ali
(Lecturer in Islamic Studies, Cardiff University, UK)
Imam Aslam Yusuf Seedat
(Muslim Chaplain, Prison service, UK)
Alyas Karmani
(Psychologist, Chair of Sharing Voices, Bradford, UK)
Imam Idris Nawab
(Prison Service, N.H.S & Active Public Speaker, UK)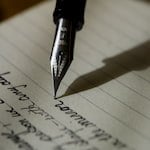 Ustadhah Khadija Kholwadia
(Female Prison Chaplain, UK)

Saturdays, 11:00AM - 1:00PM (London, UK)

Video Recordings Available

Enrol Now
Starts on 12th February 2022
Course Fee:
(Considering the prevalent situation due to COVID-19, we are providing Upto 40% scholarship on this Course)
Pay in Full:
Pay in 4 Installment:
Registration deadline

11th February 2022
AlBalagh Scholarship
AlBalagh Scholarship is available for learners who cannot afford the fee.
Ustadh Kausar Tai
(Management and Training Consultant at Aksaa Ltd,UK)
Dr Muhammad Mansur Ali
(Lecturer in Islamic Studies, Cardiff University, UK)
Maulana Ilyas Dalal
(Prison and Hospital Chaplain and Head Teacher,UK)
Imam Idris Nawab
(Prison Service, N.H.S & Active Public Speaker, UK)
Imam Aslam Yusuf Seedat
(Muslim Chaplain, Prison service, UK)
Introduction to Chaplaincy Work
Introduction to Muslim Chaplaincy
Introduction to Prison Chaplaincy
Introduction to Hospital Chaplaincy
Advanced Spiritual Care for Patients
Islamic Grief & Bereavement Counselling
Communication and Chaplaincy Counselling Skills
Introduction to College/University Chaplaincy
Interfaith Relations & Pastoral Care in a Multicultural Society
Clients and Case Management – Practical Model (Part 1)
Clients and Case Management – Practical Model (Part 2)
History of Muslims in Britain
The course will provide an in-depth analysis of chaplaincy, spiritual advice from an Islamic perspective by enriching learners with a clear understanding of the core principles and practices of chaplaincy from an Islamic perspective. The live teaching sessions will enable them to understand and engage with broader cultural, sociological and political issues surrounding chaplaincy for Muslims in the contemporary world. The course will prepare them to deal with spiritual distress, situated in various contexts such as Prisons, universities, rehab centres, and hospitals. Highlighting the key aspects of spiritual development from the perspective of Islam, the course will cover multiple areas of Muslim chaplaincy such as Prison Chaplaincy, Hospital Chaplaincy, Education Chaplaincy and Mosque Chaplaincy. This enables you to provide personal and spiritual advice and care in different situations and multicultural contexts. This course will help you examine the extent to which these principles of Muslim chaplaincy will find a place in the context of contemporary advanced spiritual care for imprisoned medical patients, students, women and Muslims living in a multicultural environment.

The course will enlighten on the topics such as Grief & Bereavement Counselling, Crisis Counselling, Stress Management, Essential Counselling Skills including CBT (Cognitive behavioural therapy), communication & listening skills and empathy; and Understanding Addiction Behaviour (Addiction Counselling), Understanding of Thought Patterns, Negative Thinking and the Role of a Chaplain in Prisons, Universities and the NHS, UK. The course will equip the students with the skills and knowledge that enable them to work effectively in trauma-informed care, deal with people suffering through mental health issues, provide loss and grief support, offer spiritual advice and care to elderly, young people, teenagers and women. It explores key aspects related to Muslim chaplaincy, with a practical and deep understanding of it in Islam. It will strengthen you with the skills required to address the present-day chaplaincy challenges in the West, such as cultural sensitivities of ethnic minorities in the UK, social issues faced by Muslim living in the Western countries and multicultural societies. The course will also provide a grasp of interfaith relations in a multicultural society, women and marital issues and an understanding of thought patterns, negative thinking, including a study of addiction behaviour.

The course will develop essential skills related to case management, including spiritual care assessment of patients' needs, and provision of care and analysing the impact of social factors on them. The course will also teach you to provide practical spiritual advice to the various types of distressed people such as students, imprisoned, patients and women.

Al Balagh Muslim Chaplaincy and Counselling - Level 1 is a distinctive and comprehensive online course that will enable students to learn how to practice chaplaincy in hospitals, prisons, universities, mosques and lead in community work. The level 1 course will prepare the students for level 2, which will be more intensive and focused on practical professional training. Read more
Course Objectives
The Objective Of This Course Is:
To develop an understanding of chaplaincy from both western and Islamic perspective with a clear insight of Islamic counselling.
To enrich with extensive mastery in hospital chaplaincy, prison chaplaincy, university chaplaincy, and mosque chaplaincy.
To enable an understanding of advanced spiritual care for patients, Islamic grief & bereavement counselling, & Interfaith relations in a multicultural society, cultural sensitivities through practical, spiritual and psychological approach.
To provide with a critical and context-based analysis of issues relating to chaplaincy in the Muslim communities around the world, with more focus on the issues faced by Muslims living in the Western countries and Multicultural societies.
To build the essential skills related to chaplaincy such as listening skills, communication skills, Islamic counselling skills, CBT, clients, and case management.
Learning Outcomes
Upon Completion Of This Course, The Students Will:
Gain theoretical knowledge and practical skills of Muslim chaplaincy and Islamic counselling.
Be able to understand the core areas of Muslim chaplain and its  application in various contexts such as Prison, Hospital, College and Mosque.
Be able to differentiate between the multiple concepts of conventional chaplaincy and Islamic chaplaincy and choose the best-suited method.
Be equipped with a clear insight of all facets of Muslim chaplaincy and Islamic spiritual care including, management of clients and cases, provision of effective spiritual care, plan and analyse.
Learn where and how a person would require specialist intervention and spiritual support.
Be able to work as a chaplain in Prisons, Hospitals, Education Institutions, Mosques and Community Centers.
Frequently Asked Questions
Are Al Balagh courses recognised or accredited?
Al Balagh courses do not provide an externally accredited or recognised qualification. Our own expert team works at the course content. With over 5000+ learners, we are continuously growing and our vision is to make Al Balagh qualifications renowned worldwide through our expert team, without seeking formal accreditation or recognition from external institutional bodies.
How is this online course structured?
Our online course comprises live interactive online sessions, pre-recorded videos, online course material that include, presentations, reading material & online learning activities. Students may ask questions and get their doubts cleared from their respective lecturers, if any. Our dedicated academic support team will assist you as required.
When will I have access to the online course material?
Upon successful enrollment, you will get access to myAlBalagh (our online learning portal) within 24 hours.
Will I get notification for live sessions?
All students will receive notification for their course live sessions via email and/or course WhatsApp group. You may also check the Course Schedule tab on your dashboard after logging in on our website or Mobile App.
Is it mandatory to attend live sessions?
We always encourage attending live sessions among students, but it is not compulsory for technical course progress of the students.
I missed a live session. Can I get the video recordings?
If you are unable to attend a live session or have missed it, you can view recorded sessions on your course dashboard. You can access all the completed Recordings, PPT and assessments anytime.
Can I download the recordings and watch it offline?
You can download recordings and PPT of the course sessions from the myAlBalagh mobile App for all the enrolled courses.The recordings will be available for students after 48 hours of the live session.
Do I get marks for watching course recordings and presentations?
There are no additional marks for watching the course recordings. Only the module Assessments and the final exam add up to the final score.You can check the individual scores of your Assessments under the Progress tab of myAlBalagh.
I have doubts but I cannot attend the live session. Any other way to ask my questions?
You can discuss your doubts via Course WhatsApp Group dedicated for student discussion or access the Discussion Board on myAlBalagh. It is a platform for you to ask questions, discuss and get your doubts cleared.
When will the final exam be held?
The Final Exam will be held at the end of the course and will be a Graded And Timed Exam.
How do I interact with my classmates?
You can interact with your classmates on our Whatsapp Group exclusive for the course students. Furthermore, you can use the Discussion Board to connect with other course students as well.
How long will I have access to the online course?
You will have access to the online course content for up to 2 years. If you want lifetime access, contact our admin team via Email at [email protected]
I am facing trouble signing into the "myAlBalagh" Online Student portal. What should I do?
In case you find any trouble accessing your account, then please contact us immediately. Our dedicated support team will ensure that your problem gets resolved at the earliest.
How can I apply for the Al Balagh Scholarship?
Al Balagh Academy values seekers of knowledge more than anything. Please visit  here to apply for a scholarship. Our team will assess your application and respond in 2-3 working days.