Introduction To Islamic Family Law
Introduction To Islamic Family Law
This course aims to introduce one to the Most Challenging subject of Islamic Family Law in a globalised world. This course will provide a basic understanding of the application of Islamic family law to the Western legal systems. A Must-Attend online course for Solicitors, Lawyers, Ulama, Muftis, Imams, Judges, Law Students, Family Counsellors and Research Scholars to get a foundational understanding of the subject from Islamic perspective.
Shaykh Mustaqeem Shah
(Lecturer, Al Balagh Academy, UK)



Video Recordings Available
Enrol Now
Starts on 14th March 2021.
Course Fee
Free
Registration Deadline (Extended)
28th March 2021
AlBalagh Scholarship
AlBalagh Scholarship Is Available For Learners Who Cannot Afford The Fee.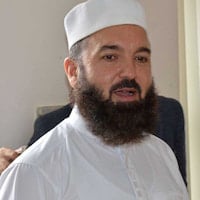 Shaykh Mustaqeem Shah
(Lecturer, Al Balagh Academy, UK)
Introduction To Islamic Family Law
Introduction To Islamic Family Law
Islamic Family Law And Contemporary Challenges
Islamic Family Law And Contemporary Challenges
Fiqh And Fatawa Related To Family : Case Studies
Fiqh And Fatawa Related To Family : Case Studies
Introduction To Islamic Family Law Course
Introduction To Islamic Family Law Course
The course aims to set the foundation of Islamic Law by giving students an introduction to the core sources of Islamic law. The course will make students familiar with the critical discourse on this subject. It will examine a few aspects related to a Muslim Family in Islam to give students a a clear idea of the requirements, considering the influence of customary practice and its issues.

Drawing from the concepts and normative framework of the Islamic Family Law - Level 1 online course, the course will discuss the foundational principles of Islamic family law in the modern context. The course will also discuss explain the importance of learning the subject to deal with the contemporary issues which Muslims face, particularly Muslim living in the Western countries such as in the UK, USA, Canada, South Africa or Muslims living in India.

The course will provide a brief analysis of family relations from Islamic perspective. It will introduce you to the basics of Islamic law regulated by Shari'a and the Contemporary Challenges.
Course Aims and Objectives
The course objectives are:
To provide students with an insight into the way Islamic law operates.
To enable an understanding of the development of the foundational sources of Islamic law.
To introduce to the core sources of Islamic law in a contemporary context.
Learning Outcomes
Upon completion of this course, the students will:
Appreciate the ways Islamic law are developed and applied to Muslim family.
Understand the importance of learning the Islamic family law.
Examine the cultural, sociological and political issues surrounding Muslims today.
Frequently Asked Questions
Are Al Balagh courses recognised or accredited?
Al Balagh courses do not provide an externally accredited or recognised qualification. Our own expert team works at the course content. With over 5000+ learners, we are continuously growing and our vision is to make Al Balagh qualifications renowned worldwide through our expert team, without seeking formal accreditation or recognition from external institutional bodies.
How is this online course structured?
Our online course comprises live interactive online sessions, pre-recorded videos, online course material that include, presentations, reading material & online learning activities. Students may ask questions and get their doubts cleared from their respective lecturers, if any. Our dedicated academic support team will assist you as required.
When will I have access to the online course material?
Upon successful enrollment, you will get access to myAlBalagh (our online learning portal) within 24 hours.
Will I get notification for live sessions?
All students will receive notification for their course live sessions via email and/or course WhatsApp group. You may also check the Course Schedule tab on your dashboard after logging in on our website or Mobile App.
Is it mandatory to attend live sessions?
We always encourage attending live sessions among students, but it is not compulsory for technical course progress of the students.
I missed a live session. Can I get the video recordings?
If you are unable to attend a live session or have missed it, you can view recorded sessions on your course dashboard. You can access all the completed Recordings, PPT and assessments anytime.
Can I download the recordings and watch it offline?
You can download recordings and PPT of the course sessions from the myAlBalagh mobile App for all the enrolled courses.The recordings will be available for students after 48 hours of the live session.
Do I get marks for watching course recordings and presentations?
There are no additional marks for watching the course recordings. Only the module Assessments and the final exam add up to the final score.You can check the individual scores of your Assessments under the Progress tab of myAlBalagh.
I have doubts but I cannot attend the live session. Any other way to ask my questions?
You can discuss your doubts via Course WhatsApp Group dedicated for student discussion or access the Discussion Board on myAlBalagh. It is a platform for you to ask questions, discuss and get your doubts cleared.
When will the final exam be held?
The Final Exam will be held at the end of the course and will be a Graded And Timed Exam.
How do I interact with my classmates?
You can interact with your classmates on our Whatsapp Group exclusive for the course students. Furthermore, you can use the Discussion Board to connect with other course students as well.
How long will I have access to the online course?
You will have access to the online course content for up to 2 years. If you want lifetime access, contact our admin team via Email at [email protected]
I am facing trouble signing into the "myAlBalagh" Online Student portal. What should I do?
In case you find any trouble accessing your account, then please contact us immediately. Our dedicated support team will ensure that your problem gets resolved at the earliest.
How can I apply for the Al Balagh Scholarship?
Al Balagh Academy values seekers of knowledge more than anything. Please visit  here to apply for a scholarship. Our team will assess your application and respond in 2-3 working days.